Workarea
Your Business.
Your Commerce Platform.

Workarea Commerce Cloud is the first enterprise-grade open source ecommerce platform.
Watch a recorded demo
A new approach to ecommerce
Workarea has helped its customers grow by giving them the most complete commerce platform to power both ecommerce and retail experiences.
Four Platforms Built As One
The Workarea enterprise commerce platform is built to unify commerce, content, insights and search for innovative merchants.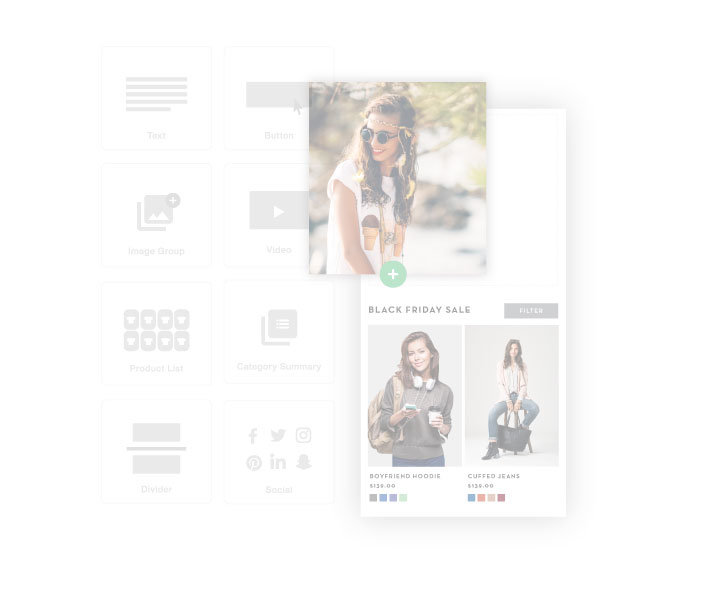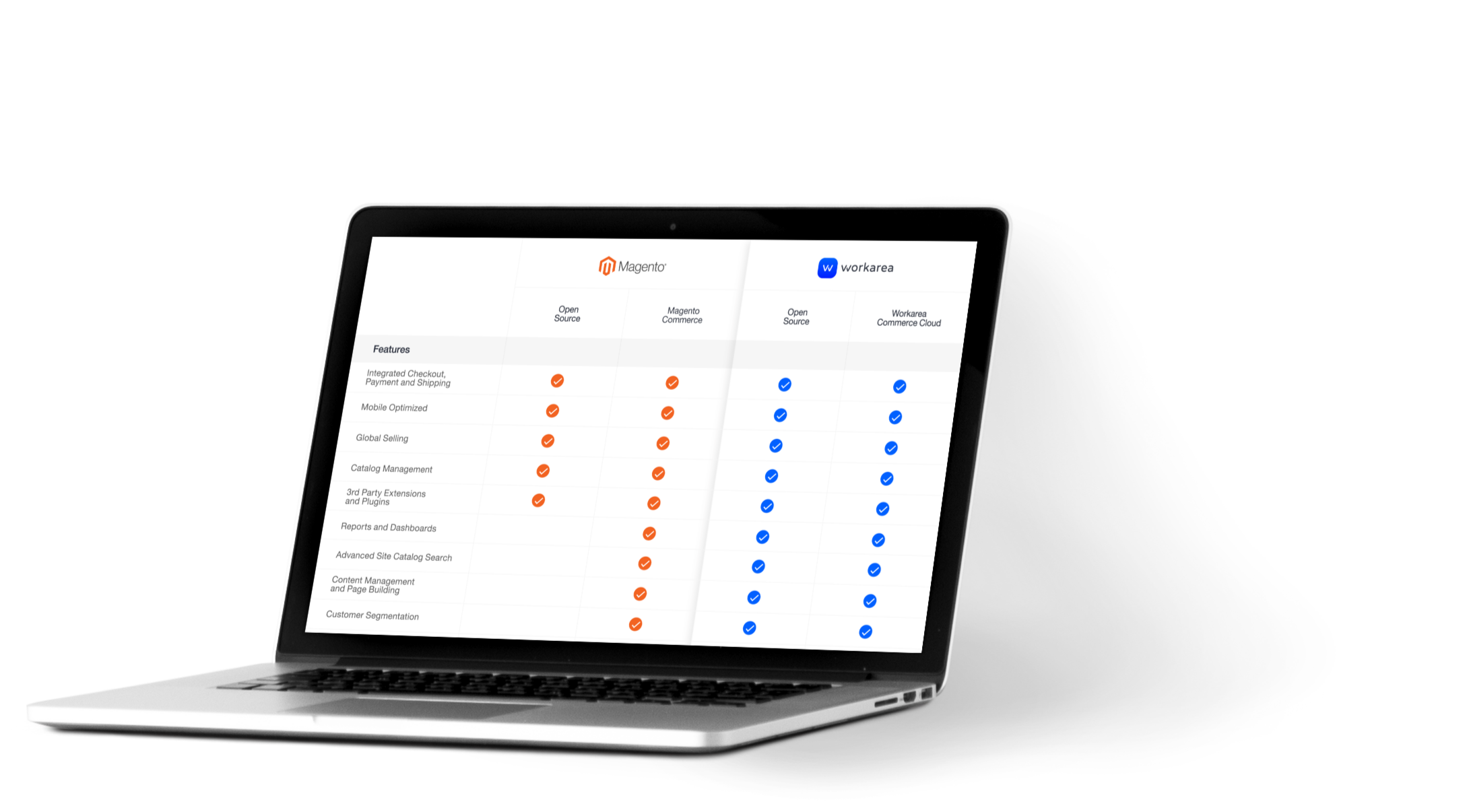 See How Workarea Stacks Up to Magento
Workarea's open source platform offers more functionality than Magento Open Source. For merchants looking for a cloud commerce solution, Workarea Commerce Cloud is the industry's most complete enterprise platform.


The Top Platform for Innovative Merchants
Workarea Commerce Cloud is designed for tech-minded merchants and business innovators whose operational needs and functional ambitions outpace the roadmaps of other SaaS solutions.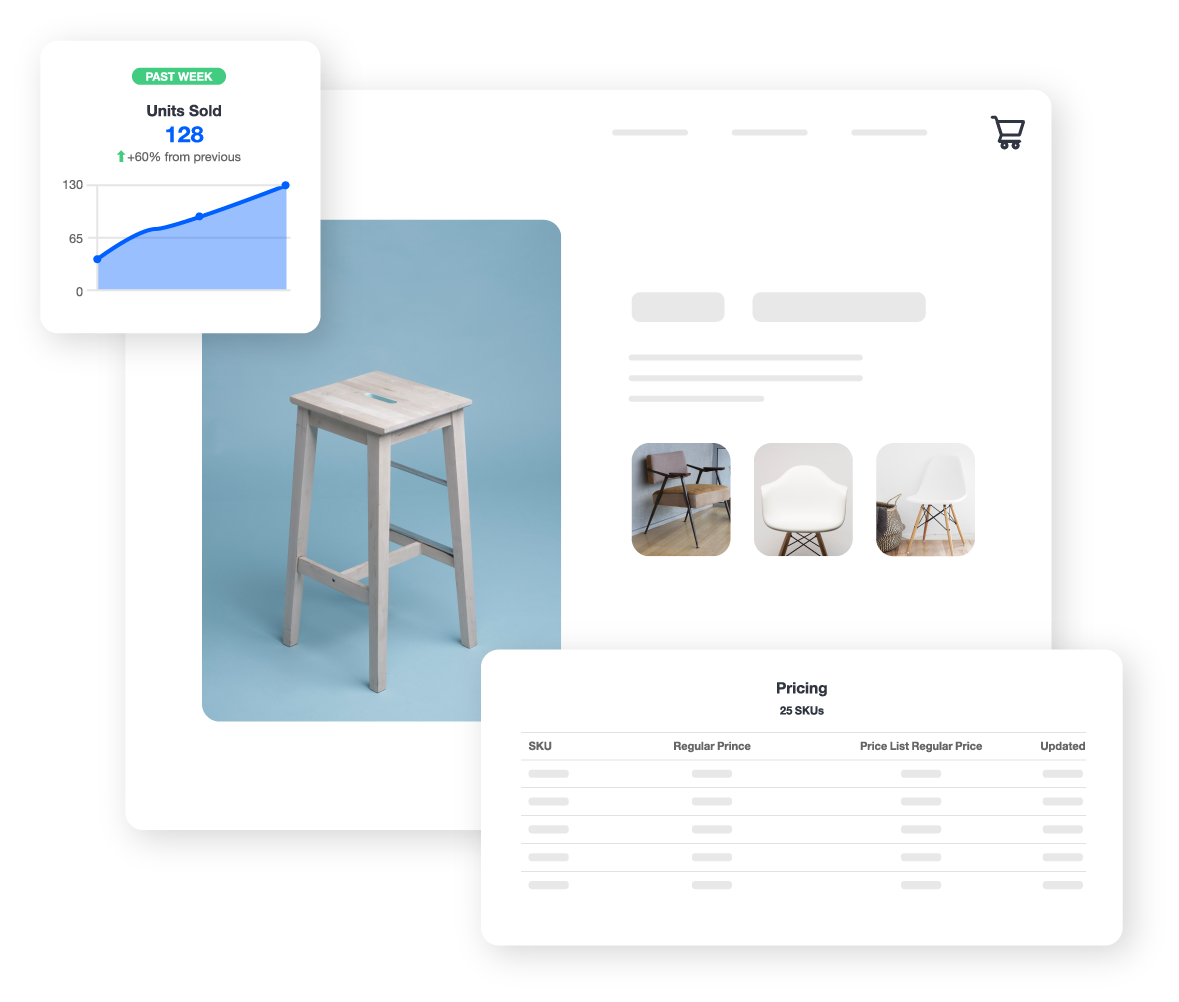 B2B Commerce
Designed to power the most advanced buying use cases with leading enterprise functionality and support for customization
Explore Workarea B2B
.


Built on Workarea
Team efficiency matters to us. That's why we built this website on the Workarea platform. Doing so gives our team the creative freedom to build a better experience for you, faster.

Workarea in the News
Get the latest product information on Workarea Commerce Cloud and open source offerings as well as company news and events.
How to Evaluate an Ecommerce Content Management System
While a number of ecommerce platforms on the market that will satisfy some of your content needs, it's important to understand when it comes to native content management capabilities, not all platforms are created equal.