Workarea Ecommerce Platform | Unified Admin


Say Hello to
Your New
Commerce Admin


Say goodbye to multiple log-ins and hello to a more efficient and collaborative way to work.

Site Planner & Release Automation

Collaborate with your team and schedule updates to content, products, categories and more all through the best publishing tool for commerce.


Streamlined Workflows
Each section of the admin has its own specific workflow so you can accomplish common tasks intuitively and in the least amount of steps.


Inline Insights
Inline insights have been added within workflows, starting with products and expanding to categories, users, orders and promotions.


Intra-Day Releases
Prepare, preview and schedule site updates without the need of a staging environment.


Search-First Administration
Using the same search as your storefront, easily navigate to any level of the admin.


Collaboration and Audit History
Enhance team communication and collaboration with an arsenal of tools at your fingertips.
Collaboration
Winning teams start with good communication and collaboration. Workarea is designed to enable better communication, and in turn collaboration with features like: Site Planner, inline Activity Feeds, Collaborative Commenting, Notifications and Alerts.

Activity Feeds offer admin users a full view into the history of a particular asset, including changes, time and the administrator who updated it. Commenting allows for admin notes and asynchronous communication as changes are being made. Notifications give a view of recent updates in the system and Alerts are offered to users when the system finds incomplete or incorrect work such as products with missing images or categories without products.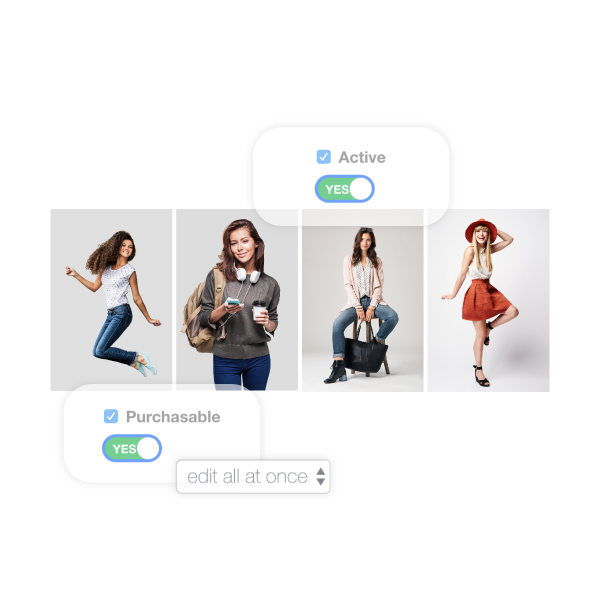 Feature Spotlight:
Bulk Editing
Replace manual updates with the Workarea Bulk Editing features. Select multiple products and then quickly add, edit or remove them all at once.
Archive last season's inventory, quickly setup a sale or apply a number of promo codes for a special event. With Bulk Editing, you can fulfill many orders, delete many files, or publish many products all at once. No more need for a separate PIM.

Site Planner
Unique to Workarea, Site Planner gives you the power to manage and test multiple scheduled changes to your live storefront.
Site Planner is the solution to the midnight conference call where IT, marketing, and management all hang on the phone waiting to see if what looked good on staging also works in production.
Easily review, edit and launch enhancements to pages, content, discounts, pricing, categories, products and navigation. Like many other features in Workarea, you can track all changes and share comments with team members. Preview and test your content, pricing and discounts in the production environment before scheduling them to go live, roll back groups of changes with a single click, and save time by reusing site-wide campaigns.

Manage Your Site Taxonomy with Ease
Manage your taxonomy and navigation with an easy-to-use drag-and-drop interface. Use your taxonomy to define the structure of your site, organize and change levels, improve SEO, and construct breadcrumbs.

Manage taxonomy across releases in Site Planner to schedule navigational updates, highlighting sales or new merchandising efforts. Workarea gives you the ability to provide rich, content-filled navigation with more flexibility. Navigational content blocks give you the flexibility to have separate navigations in the footer and the header.