Workarea Ecommerce Platform | Customer Stories
Join the Class of Ecommerce Innovators
Sick and tired of ecommerce platforms that limit your creativity and bottom-line?
Learn how Workarea Commerce Cloud empowers business users to reimagine the shopping experience online, in-store, and across brands.

The Bouqs Blooms with Subscription Commerce
A big differentiator for the Bouqs is its unique subscription service. In addition to standard subscription offerings, customers are able to set up custom recurring orders based on special occasions or repeating events; such as anniversaries or birthdays. By facilitating these known user activities, the Bouqs is able to increase customer loyalty and retention.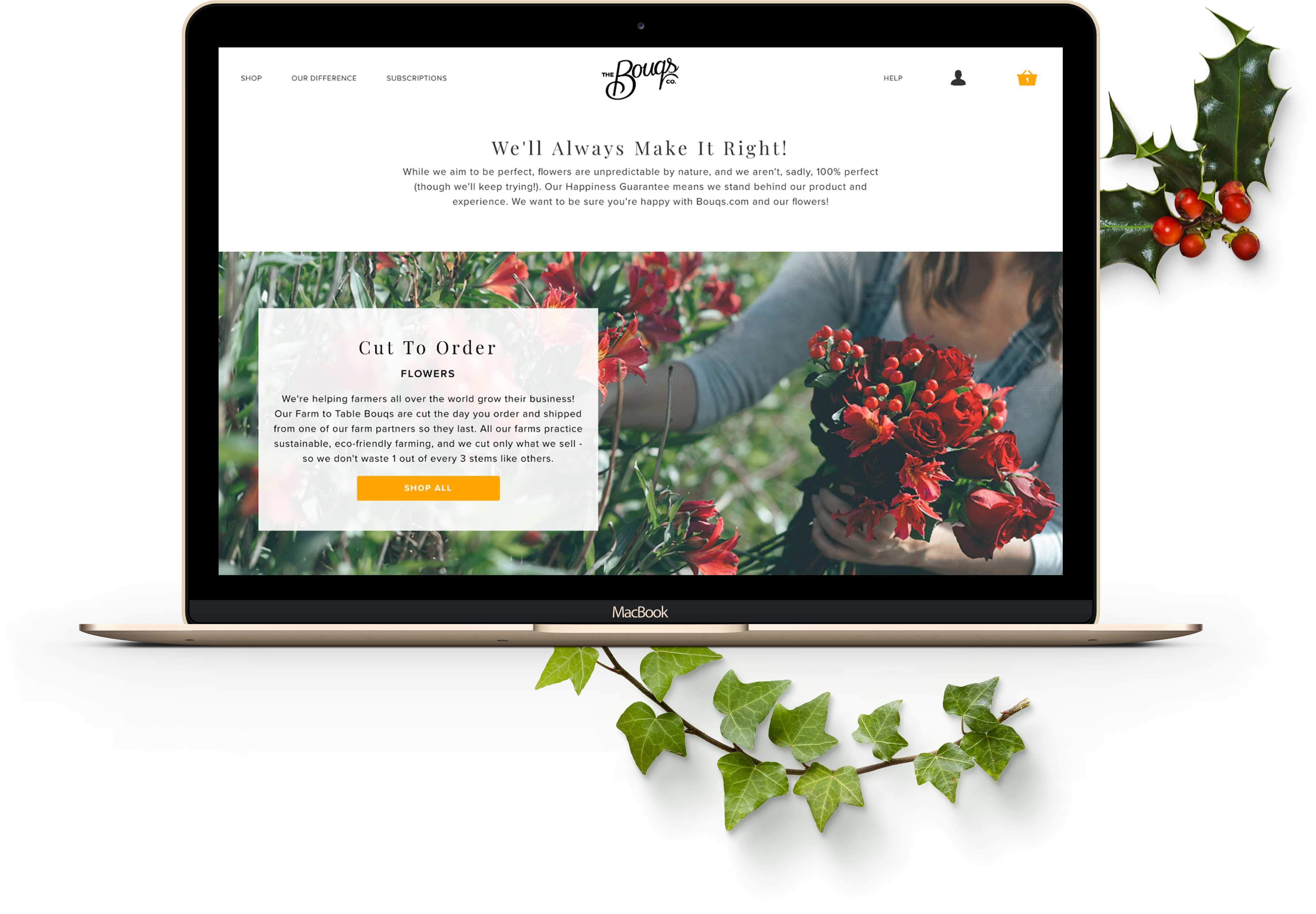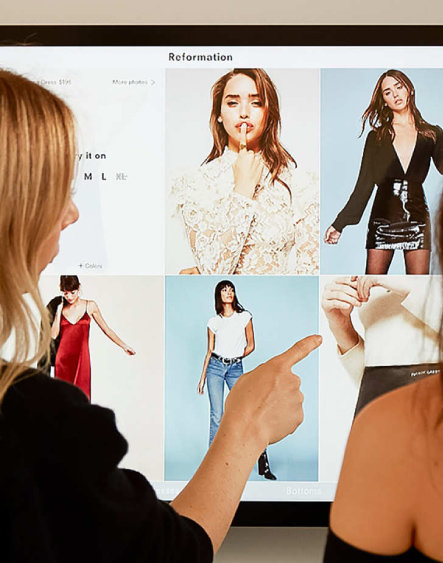 Reformation: a True Omnichannel Innovator

Sustainability and speed are the core of everything for this LA-based clothing company. Reformation has made the in-store experience to feel like customers are shopping online. Shoppers use the touchscreen monitors to add items to their fitting room. From there, clothes await them in their fitting room, where a Workarea-powered touchscreen enables store associate communication and more shopping options.


"When we were comparing Workarea to a lot of other platforms, we saw that Workarea had been built from the ground up, focused on that customer experience versus looking at features coming to market and trying to retrofit those into an older platform."

- Digital Strategy Manager, Fashion Brand
Lonely Planet Inspires Global Commerce

Lonely Planet needed a multi-site and multi-currency online store that could facilitate a complex digital download system all the while providing personalized and relevant content to inspire travelers across the globe. Smart product recommendations have revealed untapped revenue opportunities, through real-time analytics that inform the team's merchandising decisions.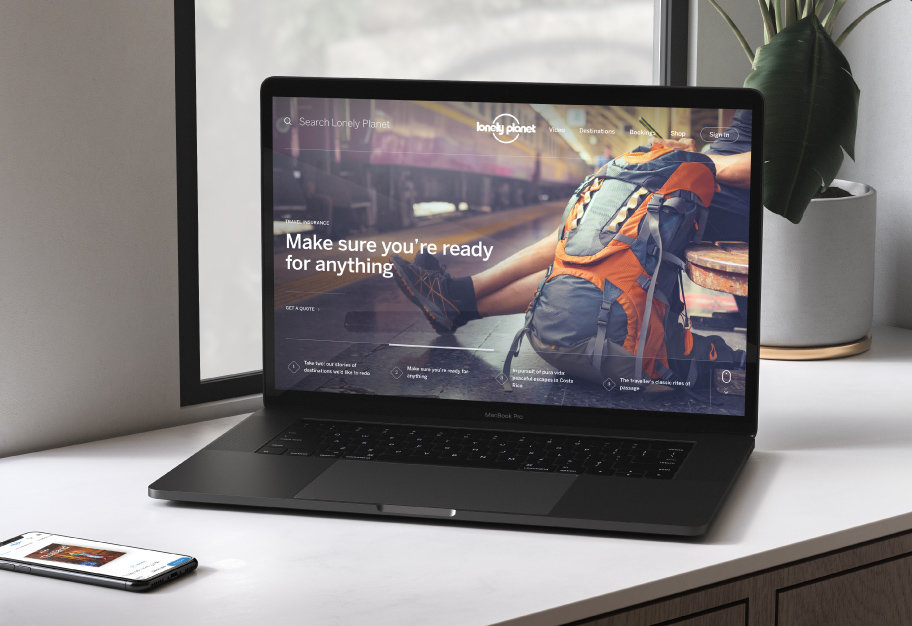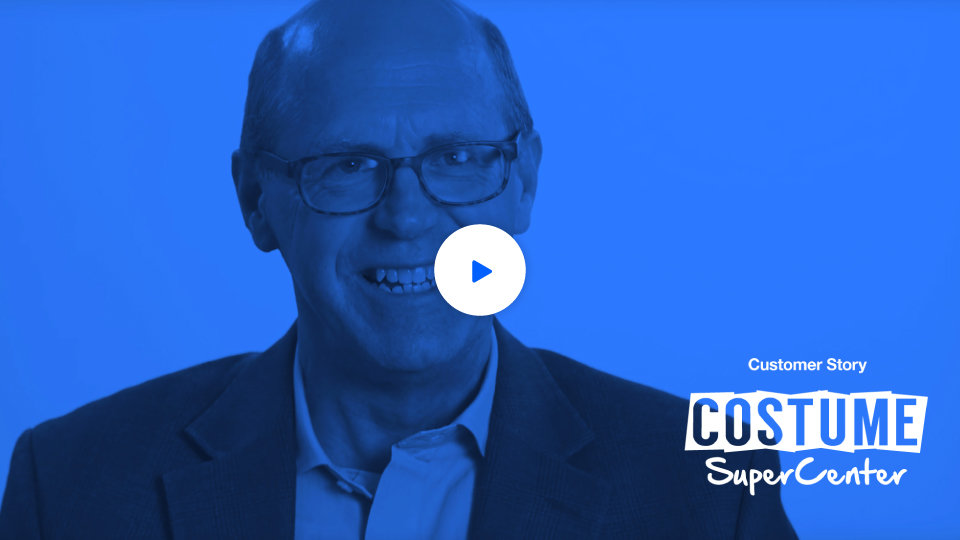 A Fearless Approach to Multi-Site, Multi-Brand Commerce

For too long, Customer Super Center (CSC) had been managing to get by using legacy tech to accommodate its multi-site, multi-brand business model. It needed a platform that could scale to meet their enormous October rush, allows their lean team to create engaging content to boost SEO and help convert shoppers, provides an out-of-the-box mobile-optimized user experience, and enables them to easily run multiple sites with minimal effort.
Hear from Other Workarea Customers
"Probably everyone's number one reason we chose Workarea is because the admin's the easiest to use, it was straight-forward and understandable."
- Director of Ecommerce, Omnichannel Retailer


"Our digital team is very small and we all interact with the Workarea platform. I love it because I upload a lot of content. My team manages the blog section where you can learn about style and philanthropy. It's really sort of that very content-heavy area of the site and we wrap commerce within that."
- Workarea Admin User, Fashion Brand


"When we were on other platforms, content updates were a holy nightmare. Okay, get out your calendar. It's May 1st. We need to have content up on May 27th. And there was 8 million steps that you needed to go through and 8 million people that you needed go through in able to execute that. Here, if red dresses are trending on Twitter or it's New York Fashion Week and something comes down the runway that we happen to have in our collection, we can do it the next hour, the next ten minutes, the next minute."
-VP Marketing, Fashion Brand


"One of the things that we kind of love about Workarea is the concept of releases in their Site Planner. Before, things were literally kind of seat-of-the-pants and we did have a staging environment but it was always, 'Well, it looked good on staging.' And we're like, 'Okay, well it's live!' And it's like, 'Well then, now this whole section won't load!' and 'Oh my God, we've got traffic running!' and panic and chaos and stressed out marketing and tech teams. Whereas now, we can work months in advance."
- Senior Project Manager, Cosmetics Brand


"What excited me the most about Workarea, in the beginning, is the difference in the way that I can utilize that software compared to our old platform. On our old website if I wanted to build a landing page, that landing page had to be coded so I'd have to break out the HMTL and break out the CSS skills and actually build a page. Not the most efficient use of my time. Moving to Workarea allowed me to create landing pages whenever I needed them. The modular tools that are inside Workarea allow me to create promotional grids, insert banners, any number of things really. They really speed up my day."
- Social Media Director, Omnichannel Retailer


"One of the things that's really important to me is to be as efficient as I can possibly be. We don't have a large team to manage the marketing and day-to-day merchandising on the website. The tools that are inside Workarea are what really allow me to get in, get out, get the result that I want."
- Director of Marketing, Omnichannel Retailer


"On Monday, just this past Monday, I was able to build seven emails and all the graphics for those emails, a whole message from beginning to end, two landing pages, and the homepage all on Monday. Now, that's a little excessive. I lucked out there weren't any meetings but I could have never approached that before because just to build the home page would have taken half the day. Just to build the landing pages would have taken the rest of the day, there would have been no time to build the emails, there would have been no time to do extra graphics, I was able to get ahead using Workarea."
- Email and Social Media Director, Retailer


"My day-to-day with Workarea is very light, and that's a good thing because my marketing team has what they need, and I don't have to work on it very much."
- CIO, Omnichannel Retailer


"We are able to do changes in real time. In our old environment, if we'd want to make a change to a promo or something like that, we'd make the change and have to wait for an overnight deploy. Now today, we go in and make the change. We look at the data the next day or on Monday morning and we know that was a good decision or a bad decision, and we don't have to wait for IT to do anything. So that's been hugely helpful allowing us to be nimble and responsive and react. In our seasonal business, we can do as much business in a day as we do in a couple of weeks in the off season. So we need to be able to react quickly, and Workarea lets us do that.
- VP Marketing, Global Online Retailer


"I'm also really, really, really big on small teams. I don't like people bloat. I prefer to say 'no' more than I say 'yes'. And the platform seemed to do a pretty good job with facilitating small teams to do quite a bit. That was important for us."
- CEO, DTC Brand

"What's been really great to see is leveraging the Workarea API and how easy it is for our developers to build on it and to customize it."
- Head of Product, Fashion Brand


"When we were comparing Workarea to a lot of other platforms, we saw that Workarea had been built from the ground up, focused on that customer experience versus looking at features coming to market and trying to retrofit those into an older platform."
- Digital Strategy Manager, Fashion Brand


"One of the things when I first looked at Workarea as a platform that I really liked was search. That's a foundational element in building the platform and one of the things that stood out to me. In my past I've worked with Magento pretty heavily and a lot with Shopify and Shopify plus as well. I always thought search was weaker in those platforms that required having another app or a third party product to run that."
- Digital Strategy, Workarea, Magento & Shopify Implementor


"With Workarea, having the ability to preload campaigns, homepage changes and promotions was incredibly appealing and will mean our team can focus on bigger picture improvements."
- Head of Digital Strategy, Fashion Brand


"At the speed at which we're growing, we need the freedom to build our site according to our vision without sacrificing future scalability. The core technology behind Workarea has that flexibility and stability. It was critical that we find that unique technology partner, and we did in Workarea."
- President, Omnichannel Retailer


"With Workarea, our customer will be able to get both product recommendations and relevant information for their searches, giving them much more than just a product catalog. By being able to wrap that search term in content, we can offer them comparison guides, compatibility information and genuine reviews, instilling confidence in their purchasing decision."
- VP Ecommerce, Omnichannel Retailer


"We needed a platform that could be a key part of our tech-enabled retail stores where online and brick-and-mortar experiences blend in exciting ways. Workarea cloud hosting has been rock solid. This is of elevated importance to us because in addition to the ecommerce site, any issues would impact our retail shoppers."
- VP Technology, Omnichannel Retailer